Wellness, Safety, and Luxury
Walk-in Tubs Crafted with Care
For people with mobility issues, bathing can become a difficult or even hazardous event. Let us help. We exclusively offer the Bliss line of American-made, walk-in tubs. The low-threshold doors on each model are easy to enter and exit and guaranteed not to leak. Specifically designed for safety, Bliss' non-slip bathtub floors let you bathe without fear of slipping or falling. Bliss Walk-in Tubs can heat water up to 101 degrees in less than three minutes and keep the water warm while you bathe. The products come in 20 customizable models with water and air jets that can be adjusted to meet your therapeutic needs.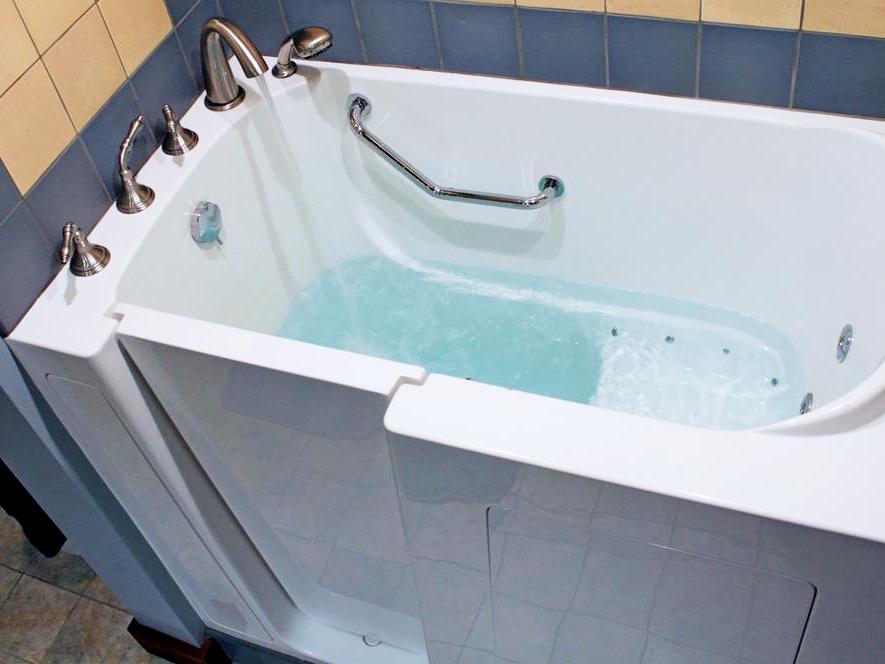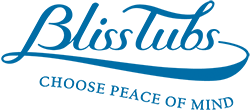 Healing Benefits of a Bliss Tubs
Bathing in a walk-in tub is a replenishing and luxurious experience for people of all ages and ranges of mobility. At Bliss Tubs we manufacture deep soaking walk-in tubs with showers that improve your quality of life. By providing tub sizes that combine safety and luxury, you can choose a bathtub for small spaces or opt for one of our larger and roomier models. Whichever size you're looking for, you will find the best walk-in tub for you with Bliss Tubs.
Not only that! We strive to provide you with several, state-of-the-art luxury features for customizing your walk-in tub, so that each time you bathe, you can have an in-home spa experience that is unique and perfect for your personal needs.
Whether you're looking to invest in a walk-in safety tub for seniors, or you're simply in the market for a bathtub that combines luxury with safety, you can be assured that your security and satisfaction are the motivating factors behind the tub design, tub dimensions, and fabrication of each of our walk-in tub models.
Free Bathroom Safety Assessment
1. Do you find it difficult to safely enter/exit your bath or shower?
2. Do you find it difficult to stand in a slippery bathtub or shower?
3. Do you require assistance with bathing?
4. Do you feel unsafe about your current bathing situation?
5. Do you find bathing exhausting and stressful?
6. Do you have mobility issues that make you unsteady on your feet?
7. Do you have pain or numbness that makes walking difficult?
8. Do you have trouble sleeping?
9. Do you have dry or rough skin?
10. Do you experience muscle or joint pain?
If you answered «Yes" to any of these questions, you deserve a better bathing experience.
Call 1-1-858-683-6443 Today!