Energy Efficient Exterior Wall Coatings
Manufacturer Rebate
Enjoy a $1500.00 rebate from the manufacturer.
10% Off Initial Visit
Receive 10% off of your first project with Elor Energy!
True Guard Protection
Avoid Termites, Mold, and Mildew with True Guard
Free Garage Door or Gutter System
Receive a Seamless Gutter System or a Garage Door at no extra cost.
(Cannot be combined with other offers)
Free Entry Door and Lock Set
Receive a free entry door with lock set and install ($1450 value).
Limited Lifetime Warranty
Coating has 30% More Solids than Paint
Cooler Walls = Energy Savings
Elor Energy's team members can offer you top-line weather proofing exterior wall coatings, exterior wall repairs, and all render finishes from smooth to roughcast that will eliminate this expense and aggravation. Our high standards and top quality workmanship are regarded as the benchmark in the exterior wall coatings industry.
We use only the finest coating systems from Lifetime Coatings of America to develop our exclusive TRUGUARD line. The product is 35 times thicker than regular paint and utilizes a 100% acrylic resin compound that promotes flexibility (up to 400% elongation) and thermo plasticity which allows "breathability" for vapor release. TRUGUARD also includes titanium oxide to eliminate chalking and oxidation while providing superior "hiding" power as well as being unaffected by temperature change, moisture, acids, and smog. When installed, the system will keep you cooler in the summer and warmer in the winter. This is perfect for homeowners who aim to minimize maintenance, repair and — most importantly — cooling costs.
Seal the Protection of Your Home
30 Times Thicker Than Regular Paint
A major modification to your home can be as simple as an exterior coating system. Not only can it update your homes exterior look, but it can offer energy-efficiency and save homeowners on heating and cooling costs annually. At Elor Energy, our manufacturers can customize your exterior coating to fit your style of colors and trim finishes to suit your needs.
Cool Life® is one of the most advanced coating technologies available today for your home. Unlike regular paint, our Heat-Reflective Technology Exterior Coating System is proven to be waterproof, resist peeling, flaking, cracking and adds a lasting upgrade for your home. Using high quality products with high pigmentation our coating can also reflect the suns rays and save on utilities.
Specially Designed Formula for Southern California Climate Needs
Heat Reflective Makes Your Home Cooler
Resistant to Moisture and HArmful Chemicals
Excellent Hide and Helps Resist Fading
Save on Your Energy Bills
Water Base for Easy Clean Up
Environmentally Friendly Product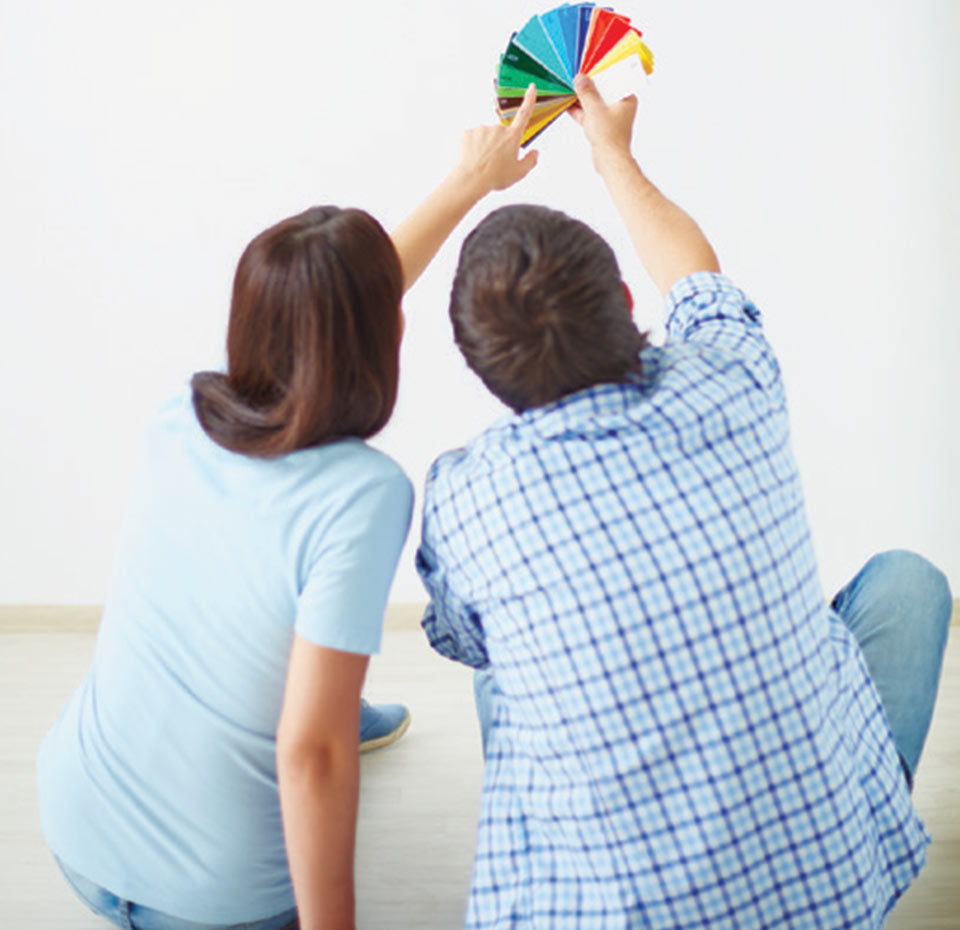 Trenching
Trench 4-7 inches deep around perimeter of home where possible.
Inhibits capillary action of ground moister into wall surface.
Hydroblast
Procedure removes dirt, stains, loose paint and foreign substance.
Prep Wood
Surface defects in need of repair or patching revealed.
Scraping & Sanding
Provies clean, tight surface for bonding of primer and coating to substrate.
Ensures that old paint does not cause the new coating to peel.
Patch & Repair
Caulk windows, seams and gaps in woodwork and patch masonry cracks to avoid moisture and prevent peeling.
Patching creates a solid and uniform surface for coating.
Masking
Cover or mask shrubs, windows and other surfaces for protection.
Primer
Advanced Technology allows a fusion between the primer and the Truguard coating which creates a permanent bond to the home.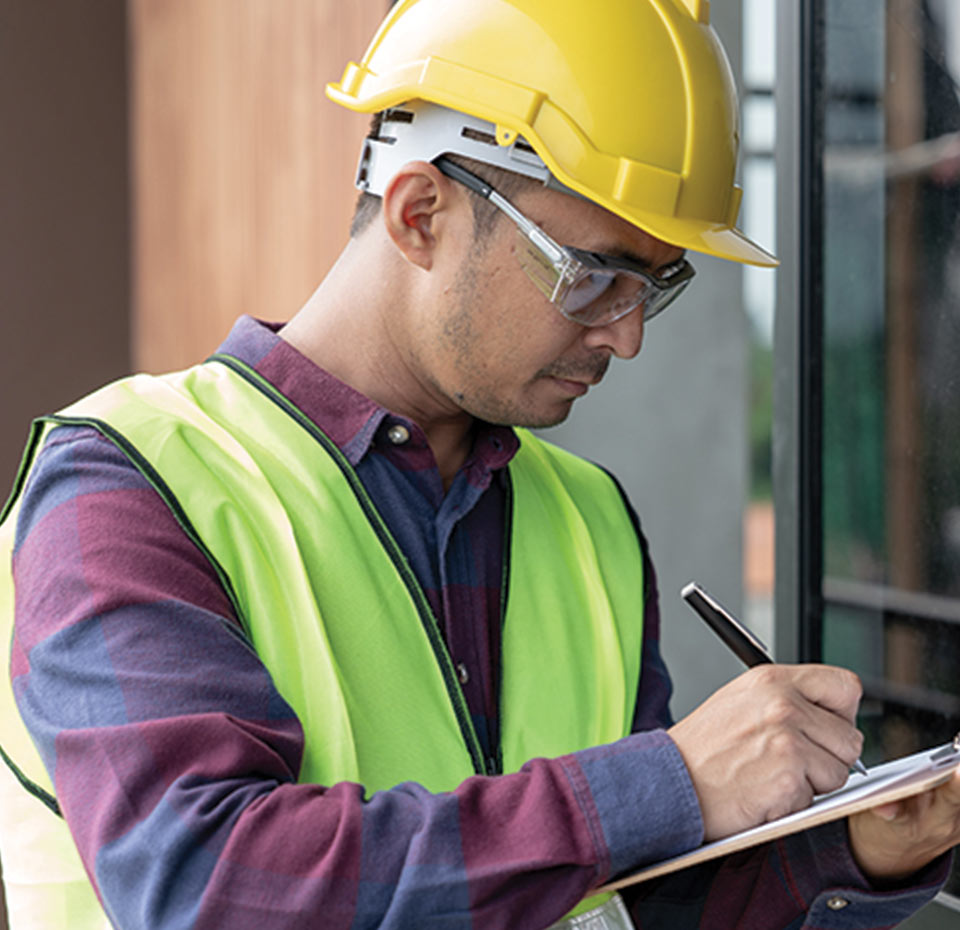 Primer Inspection
Carefully inspect all primed areas.
Trim
100% Acrylic Trim Coat is used for all accent pieces around the home.
Final Inspection
Final walkthrough and inspection.
902 Heat Reflective High Build Exterior Coating
A premium quality, high build (up to 18 mils wet film thickness), low luster, 100% Acrylic Latex heat-reflective high build exterior coating for beautifying, protecting and waterproofing exterior wall surfaces. A flexible coating that has an elasticity factor of 400% and is heat reflective.
Resistant to dirt pick-up
Maintains adhesion and flexibility in cold temperatures
Superior resistance to ultraviolet ray breakdown
8875 Elastomeric Waterproofing Underseal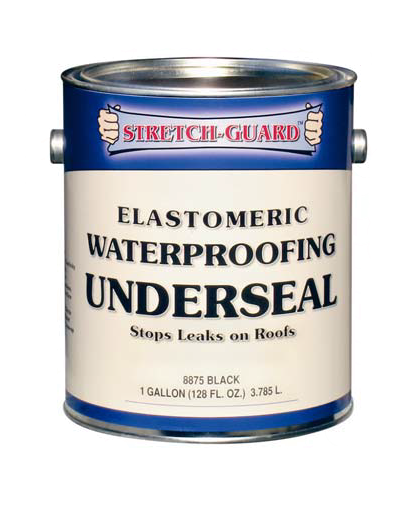 Stretch-Guard 8875 Underseal is a premium quality elastomeric coating that forms a flexible, durable, seamless membrane with 800% elongation. This membrane will stretch as the roof expands and contracts due to temperature changes. Designed to resist ponding water, 8875 Underseal is specified to be used to qualify for the Stretch-Guard Roof Coating System Warranty.
Outstanding tensile strength
Superior flexibility at low temps
800% elongation with excellent recovery properties
8840 Premium 100% Acrylic "Ceramic" Elastomeric Roof Coating
Life's Stretch-Guard/Cool Life 8840 Roof Coating is a premium quality high solids "Ceramic" elastomeric coating. Cool Life 8840 combines 100% acrylic resins and "Ceramic Spheres" to form a coating system with superior adhesion, durability, weatherproofing, heat deflection and u.v. protection. Cool Life 8840 Elastomeric Coating is a Class A (ASTM-E-108) Fire Rated Coating.
Reduces interior temps up to 20%
"Ceramic Spheres" adds durability and insulation
Class A (ASTM-E-108) Fire Rated
What to Expect Painting with Elor Energy

The exterior of my 37 year old home has been transformed by ELOR. New stucco, Lifecoat paint, tile roof and gutters. I couldn't be more pleased with standards of the company, quality of workmanship, dealings with all employees and value for my money. Excellent experience, excellent company! On to Phase II…windows, doors and HVAC!
We have more than 250 5-star reviews on GuildQuality.com!
Ready to Remodel?
Schedule Your Free Consultation!