Reasons a Roof Replacement is Worth the Cost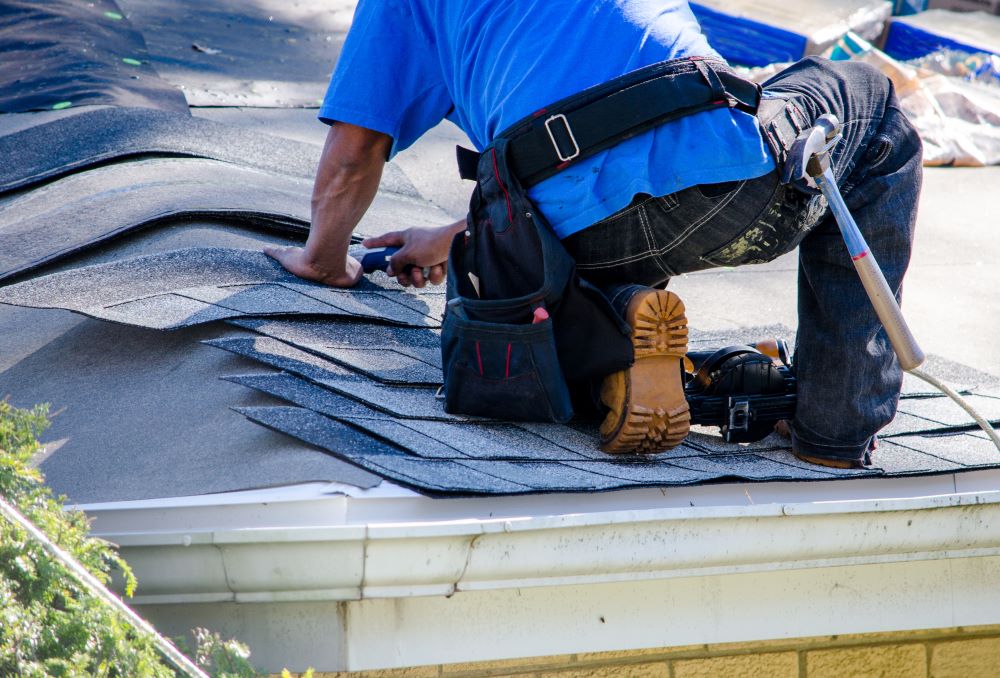 If your roof is damaged, getting old, or falling apart, you're probably thinking about the pros and cons of investing in a roof replacement. A roof installation will add safety and functionality, but it is also a big commitment and can be expensive. So, what should you do? We want to put your mind at ease by supplying you with reasons a roof replacement is worth the cost. Here are seven reasons you should consider replacing your old roof with a beautiful, efficient new one.
1. Protection 
A new roof protects your home and belongings from the elements. Structural damage poses a threat to the safety of you and your family. If your roof's structural integrity is compromised, you should start the replacement process as soon as possible. A roof replacement helps to protect your home from further damage.
2. Energy Efficiency 
One culprit of high energy bills during the winter is a damaged roof. Heat can easily escape through an old roof, which can cause a spike in your energy use. A new roof improves your home's insulation, limiting your HVAC use and reducing energy costs.
3. Aesthetics
Investing in a new roof is an exciting way to add a beautiful look to your home. A new roof can improve the appearance of your home and increase its curb appeal. You can choose from several shingles in different colors and styles to match your home's other features like siding, shutters, and front door.
4. Safety
An old, damaged roof can pose a safety hazard to your family. Not only does an unstable roof pose the risk of collapsing and causing your home structural damage, but old shingles and roofing could have water damage that creates mold, mildew, and bacteria that are unsafe for your family's health. Mold and other bacteria cause allergies, asthma, and respiratory infections that can create severe health issues. A new roof eliminates the risk of structural damage and health hazards.
5. Resale Value 
Believe it or not, the health of your roof is one of the biggest factors in determining the overall value of your home. A new roof can increase your home's resale value and offer an excellent investment return by making it more attractive to potential buyers. A new roof can give you an ROI of between 60-68% depending on the condition of your old roof and the quality of the materials used.
6. Warranty
A new roof often comes with a warranty, providing peace of mind and protection against future issues. A great warranty guarantees that your new roof will last for years. Many manufacturers have warranties for shingles that last anywhere from 25-50 years as long as a certified roofing contractor, like Elor Energy, completes the installation.
7. Avoid Costly Repairs 
There's no need to wait for your roof to fall apart before you decide to replace it. Replacing it early enough and before it becomes too damaged can prevent the need for expensive repairs in the future. A full roof replacement also saves you money compared to replacing small sections of shingles over time.
Enjoy the Benefits of Reliable Roof Replacement with Elor Energy
A new roof is a home improvement project worth the cost. If you are ready to replace your roof, contact the experienced team at Elor Energy! The benefits provided by a new roof will be the cost in the long run, and we can offer you high-quality roofing products guaranteed to last for years. Call us at (858) 683-6443 or click here to schedule a consultation.
In the ever-evolving world of home improvements and energy efficiency, heat reflective paint has emerged as a frontrunner in both technological advancements and tangible homeowner benefits.

The roof is one of the most pivotal elements of any home. While its primary function is to shield us from external elements like rain, wind, and snow, modern roofing has evolved to offer so much more, especially when it comes to energy efficiency.