How Quality Entry Doors Improve Your Home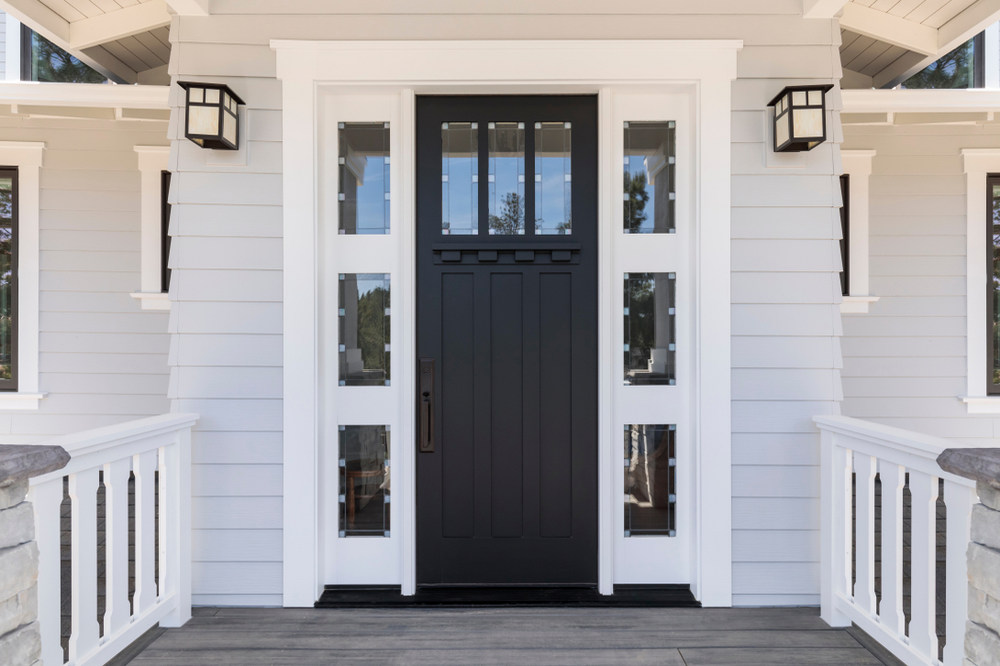 Your entry door is the first thing guests see when they visit your home. It's also the primary point of entry for potential intruders. Choosing a high-quality entry door not only improves the security of your home but also enhances its energy efficiency, curb appeal, and convenience. In today's blog, we will be covering how quality entry doors help improve your home in many different ways.
Improved Security
The safety and security of your family should be a top priority, and a quality entry door can help you achieve that. A well-designed and sturdy door, made with durable materials, will provide an additional layer of protection against intruders. Look for quality doors made from strong materials. A solid-core door with a deadbolt lock and a reinforced strike plate will further enhance your home's security. You can also consider adding a peephole or a doorbell camera to increase your visibility and control over who enters your home.
Improved Energy Efficiency
A poorly insulated entry door can significantly impact your home's energy bills, especially during extreme weather conditions. Investing in an energy-efficient door will not only reduce your heating and cooling costs but also improve your home's overall comfort. Look for doors with high R-values, which measure the door's insulation properties. Doors with weatherstripping, double-pane glass, and low-emissivity coatings are also excellent options for maximizing energy efficiency. These features help prevent drafts, reduce heat loss, and keep your home comfortable all year round.
Improved Curb Appeal
Your entry door is one of the first things that visitors and passersby will notice about your home. A quality door can improve your home's curb appeal, making it look more attractive and welcoming. Choose a door that complements your home's style and architecture, whether it's modern, traditional, or somewhere in between. Consider adding decorative features such as glass panels, sidelights, or transoms to add visual interest and natural light to your entryway. You can also customize your door's color, hardware, and finishes to make it stand out and create a unique look.
Improved Convenience
Finally, a quality entry door can improve the convenience of your daily life. Look for doors with features that make them easier to use and maintain, such as a low threshold for easy entry and exit, smooth operation, and easy-to-clean surfaces.
A quality entry door can provide numerous benefits to your home. It improves security, energy efficiency, curb appeal, and convenience, making it a smart investment for any homeowner. When selecting a door, prioritize durability, functionality, and style to ensure it meets your needs and enhances your home's overall value. We hope this blog helps you see how quality entry doors help improve your home. If you're ready to enhance your home with a new entry door, the expert team at Elor Energy is here to help! Take advantage of our entry door special and get 25% off our premium entry door systems! Give us a call at (858) 683-6443, or click here to schedule a consultation.
Are you considering home improvement projects to enhance your home's beauty, functionality, and energy efficiency? If so, you will likely face a crucial decision: hire a professional home improvement contractor or attempt the project yourself.

In today's world, where environmental consciousness and energy conservation have become increasingly important, homeowners are constantly looking for methods to diminish their environmental impact and lower their energy bills.