5 Signs Your Roof Needs to be Replaced
Most people don't usually give much thought about the roof over their heads until major problems arise. Don't wait until your roof is leaking to take action. There are various signs that signal that it's time to replace your roof. It's important that you replace your roof before damage starts to take place because not doing so will only lead to invasive and expensive repairs that no one wants. Since knowing when to replace your roof isn't always so prevalent, in today's blog, we'll go over 5 signs your roof needs to be replaced.
1. Your Roof is Old
One of the easiest ways to tell if it's time to replace your roof is by checking its age. If your roof has reached 12+ years, you may want to give it a good inspection. While there may not be any notable damage in plain sight, there may be some minor issues that could later lead to expensive water damage. If your roof is 20+ years old, it's due for replacement, and you need to call a roof replacement company to give you an estimate.
2. Your Roof is Sagging or Has Droopy Spots
Saggy or droopy spots are a sure sign that your decking has been weakened due to water damage. This is an obvious sign that your roof needs to be replaced. If it's safe enough to walk on your roof, ask yourself how it feels. If it has a bouncy or spongy feel to it, then it is time to call a roof installer and get a new roof installed right away! If this issue isn't taken care of immediately, it could lead to even more damage, potentially putting you and your family at risk.
3. You See Water Damage or Leaks
Although it may seem like something from a movie, roofs that are in poor condition will eventually lead to leaks! A leak is a major sign that you need a new roof. Even a tiny leak can grow and become a huge problem that will cause damage to your property and possessions. At the very first sight of water leakage in your home, call the professionals at Elor Energy as soon as possible to identify your roof's issues and start planning for a replacement.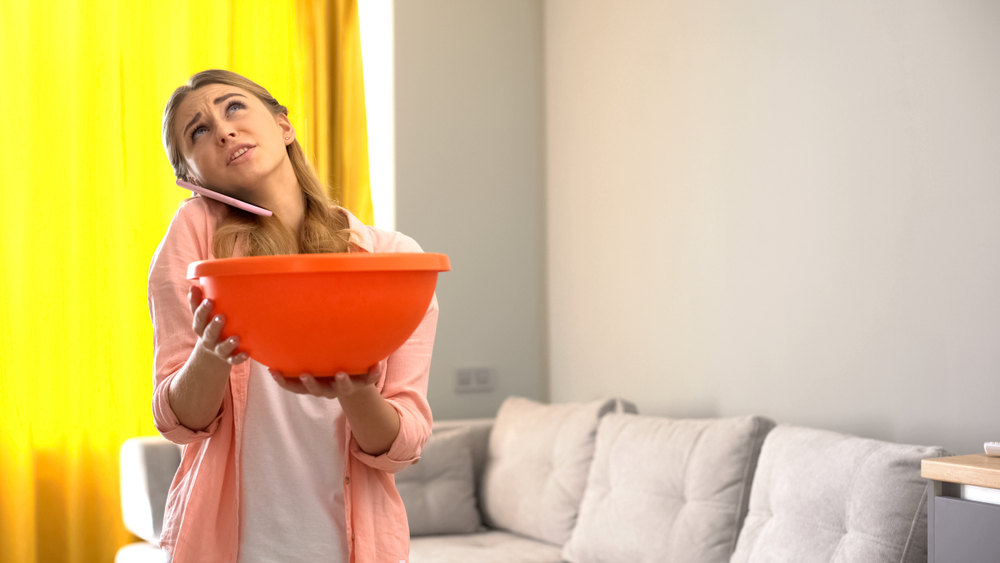 4. Your Shingles are Decaying
Roofs made with asphalt or wood will start to rot once they've reached the end of their useful life. While shingles may not rot, they will stay to become brittle and decay with the passage of time. Signs that indicate that your shingles are decaying and should be replaced is when they're:
Cracked
Curled
Falling off
5. You Can See Daylight
An obvious place that every homeowner should inspect for roof damage every now and then is the attic. You shouldn't be able to view light rays through the roof boards—unless something is wrong with your roof! While you're inspecting your attic, check for any signs of moisture. Moisture in the insulation or water stains on the roof boards are indicative of a leaky roof!
Replace Your Roof with Elor Energy!
Your roof is one of the most essential elements of your home. They protect you and your family from the elements and other exterior factors. That's why it's vital that you replace your roof once you start to see signs of it no longer serving its purpose. We hope this list of 5 signs your roof needs to be repealed helped! If the time has come for you to replace your roof, you'll want to make sure you work with a highly skilled roofing company that will provide you with the BEST roof replacement possible. The experienced team at Elor Energy is just the team you need for the job. Our state-of-the-art roofs are just what your home needs! What differentiates us from others is that our roofs:
Create a Water-Proof Barrier – Block water resulting from ice damming, wind-driven rains, and normal water flow. A properly sealed roof helps prevent rot and mold.
Help Protect Against Nature's Elements – Our roofs add a tough yet beautiful layer of defense with strong adhesion that resists blow-offs and helps shed water away from the roof deck. This helps protect the most vulnerable areas, such as eaves and peaks.
Optimize Airflow in your Attic – Our roofs reduce heat and moisture buildup that can lead to ice damming, roof deterioration, and mold infestation. This helps airflow through the attic to manage temperature and moisture.
Ready to replace the roof of your home with Elor Energy? Give us a call at (858) 703-5484 or click here to schedule a FREE consultation!
Tired of painting your home over and over again? What if we told you there is a solution to this never-ending cycle? Rather than regular old exterior paint, there is a new paint option that lasts significantly longer and has heat-reflective properties.

If you live in California and want to save more on energy as time goes on, going solar will do great things for you. Here are the top advantages of going solar in California and why it might be time for you to switch to solar energy.