3 Key Features of Energy Efficient Patio Doors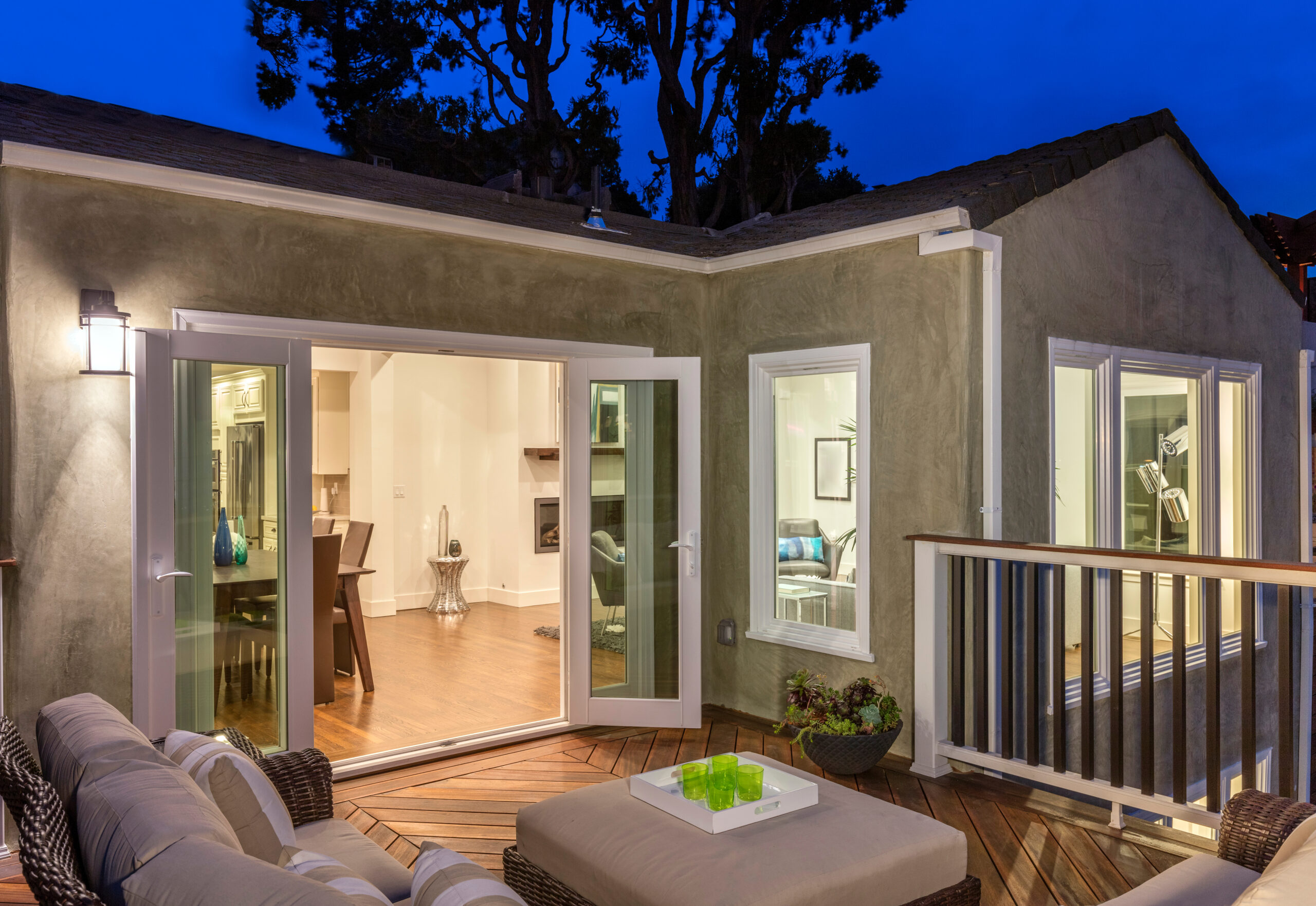 Are you thinking about replacing your old and outdated patio doors? If so, you may be wondering which door selection is right for you. Depending on the patio door you choose, you can turn your new home addition into something that not only serves its purpose but also adds incredible value to your home. There are many patio door options available on the market. Some are equipped with modern technology that can provide amazing features such as energy efficiency. Having energy efficient patio doors means having a more temperature regulated home and spending less money on your energy bills. In our latest blog, we go over 3 key features of energy efficient patio doors.
Window Construction, Double and Triple Pane
Have you ever touched an old patio door on a hot summer day and discovered it was uncomfortably hot to the touch? Or perhaps, in the winter felt a cold breeze drafting through an old patio door? If you answered yes to any of these questions, then you know precisely the problems associated with old patio doors. And that problem is poor insulation. Older patio doors are typically constructed with single pane glasses that over time prove to be ineffective at keeping homes protected against external temperatures and elements. New and modern doors now come with two and sometimes even three glass panels for added protection. Having multiple glass panes helps insulate homes better, keeping the heat and the cold air out all year long.
Gas Insertion Between Windowpanes
Speaking of insulation, having a multi-pane glass patio door isn't the only way to maximize your home's insulation capabilities. Energy-efficient patio doors can come with gas inserts like argon or krypton. Argon and krypton are harmless gases that when contained can be extremely useful at preventing heat transfer. In energy-efficient patio doors, these gases are inserted between window panels for added insulation purposes. With this added layer of protection, you can save even more on your electric bill and never have to worry about heat permeating into your home.
Low Emissivity Coating
It's amazing what patio door manufacturing companies have done to advance patio door technology. In addition to creating multi-pane patio doors with gas inserts, they have created a low-emissivity glass coating to go with them. This coating consists of tiny metallic particles that help further reflect the sun's rays. In addition to keeping the heat out, patio doors with low-emissivity coatings help protect homes from ultraviolet light. Ultraviolet light is responsible for faded furniture or floors near windows. This is a fantastic option especially for rooms or spaces with immense exposure to light. It will help keep your home cool and protected no matter how much sun it receives.
Energy Efficient Patio Doors
Are you ready to install some new energy efficient patio doors? Let our team at Elor Energy help you. We offer the best patio doors with all the energy efficient features you can ask for! Our patio doors will help you keep your home comfortable and protected all year-round while helping you save on your energy bill. Call us at (858) 683-6443 or visit our website to schedule a consultation. And while you're at it, be sure to ask us about our promos.
Are you considering home improvement projects to enhance your home's beauty, functionality, and energy efficiency? If so, you will likely face a crucial decision: hire a professional home improvement contractor or attempt the project yourself.

In today's world, where environmental consciousness and energy conservation have become increasingly important, homeowners are constantly looking for methods to diminish their environmental impact and lower their energy bills.