Our Popular Energy-Saving Systems
Exterior Coating Systems
Our state-of-the-art products reduce your energy costs while making your home cooler in the summer and warmer in the winter.
Window Systems
Our top-of-the-line, customized dual-pane glass products provide the best protection from hot and cool temperatures, driving down your energy costs.
Entry Door Systems
Our hand-made, customized entry doors are secure, quiet, and provide complete protection from wasteful energy leaks to help you save money.
Roofing Systems
We use a custom 7-step, Owens Corning shingles system, and specially install it to seal your entire roof to significantly increase your energy efficiency.
Artificial Turf and Paver Systems
Enjoy a year-round green lawn and sustainable driveway with little to no maintenance. Our systems ensure that you'll meet California's runoff regulation standards and help reduce water usage.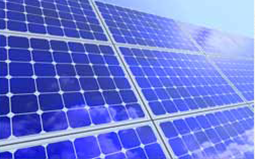 Solar Energy
Make the most of San Diego's free and abundant sunshine with our cost-effective solar power systems that drastically reduce your impact on the environment.
Walk-In Tubs
Specifically designed for improved quality of life and safety, our non-slip tubs let you bathe without fear of slipping or falling.
Sun Rooms and Patios
We custom build energy-efficient systems for a number of home remodeling projects to fit your needs and your home.
Heating, Ventilation & Air Conditioning
Our customizable, energy efficient air handling systems provide your home with a quiet, clean air source, are easy to install and can operate even more efficiently with solar systems.
Tankless Water Heaters
Never run out of hot water again, guaranteed. Our energy saving, space efficient tankless water heaters are easy to install and designed to cut costs from your energy bill.